Geospatial Information Technologies Change People's Thinking and Urban Environment
10/12/2018
On Friday, 07.12.2018 the Baltic's most important geospatial information technology (GIT) conference took place at the Academic Center for Natural Sciences of the University of Latvia. Industry professionals discussed the future of geospatial information, its impact on the daily life of Latvia and the world.
Geospatial Technologist of Google Ed Parsons, unveiling the conference, emphasized that geospatial information changes the way we think, make decisions and act. In the center of each map is a person and her habits. Relationships with smart maps have become personal - they know more about us than our relatives.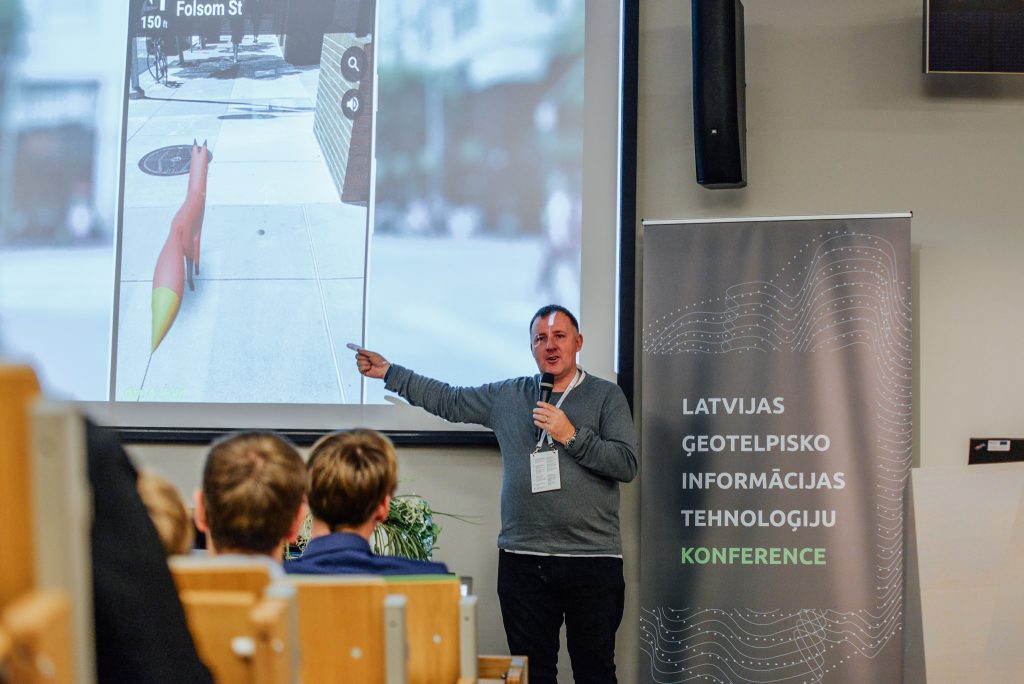 Geospatial Technologist of Google Ed Parsons. Photo: Ginta Zīverte
Geospatial information technologies are also radically changing cities - the advancement of global technology offers them to free themselves from the burden of cars. According to Parsons, 95% of the cars purchased in the world are not used at the moment. A logical step would be to use them as a service - call Uber or Taxify to get from point A to point B and then not to worry about this device.
Our colleague Artūrs Traubergs told about the use of neural networks in classification of geospatial data. Neural network technologies are actively being developed today, and satellite data is becoming more and more accessible. Using these new features, you can build solutions that provide complete or partial real-world control and monitoring automation.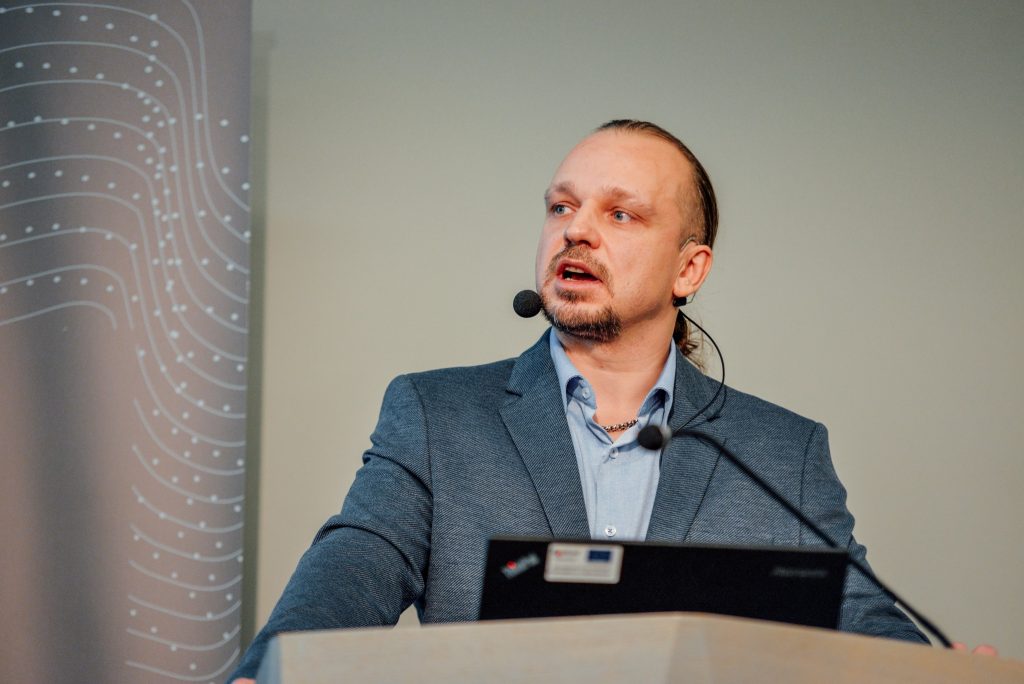 Artūrs Traubergs. Photo: Ginta Zīverte
Monta Poļakova, Senior Specialist at Autentica, gave a presentation on the transformation of real time GPS data and usage in workflow management systems. Workflow management systems are widely used in many industries. These systems help organizations to manage, optimize and automate their standard processes. Real time GPS data can be conveniently used to update task workflow status depending on events happening in particular geographical location.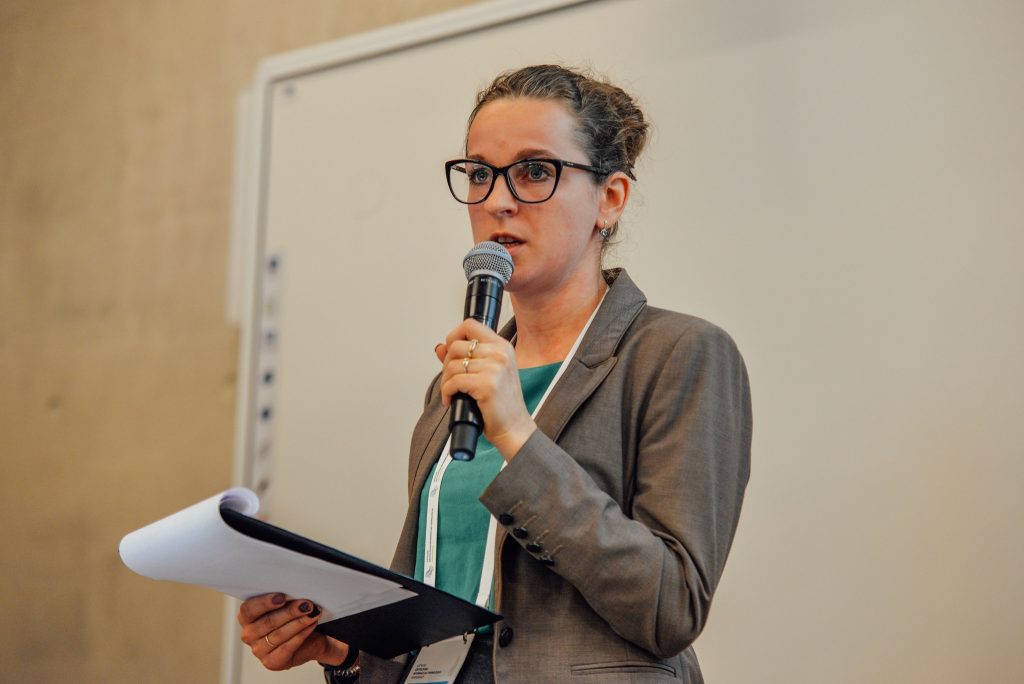 Monta Poļakova. Photo: Ginta Zīverte
Our colleague Haralds Saltons led a workshop on modeling a movement of inhabitants in an urban environment. Workshop covered the principles and examples of data to be used for modeling, creation and establishment of a modeling script, representation and further exploitation of data obtained by using PHP, PostgreSQL and ESRI technologies.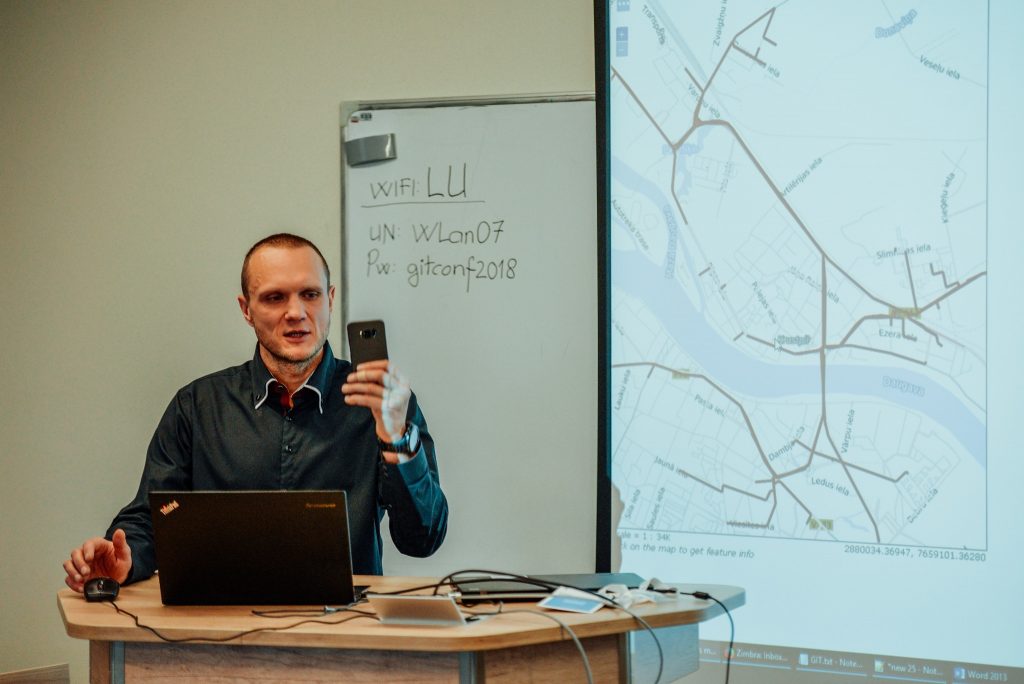 Haralds Saltons. Photo: Ginta Zīverte
The Latvia's Geospatial Information Technology Conference took place for the second time. It was attended by more than 450 participants, including industry experts, professionals and policy makers from Latvia and abroad. The conference organizers emphasize that it is gradually becoming the industry's most ambitious event in the Baltic region.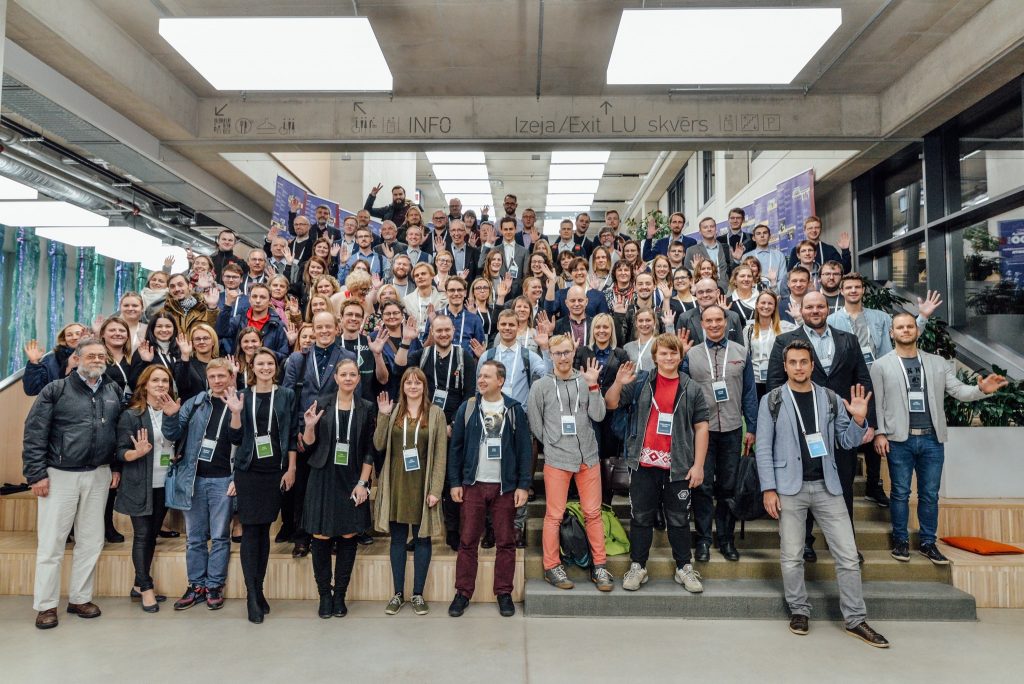 Conference attendees. Photo: Ginta Zīverte
The conference is organized by the Latvia's GIS Association in co-operation with Autentica, Map Publishers "Jāņa Sēta", Latvian State Forests, Mikrokods, HERE Technologies, Mērniecības Datu Centrs and the foundation "Institute of Environmental Solutions", is supported by the University of Latvia, the Ministry of Environmental Protection and Regional Development and the European Umbrella Organization for Geographical Information Organization (EUROGI).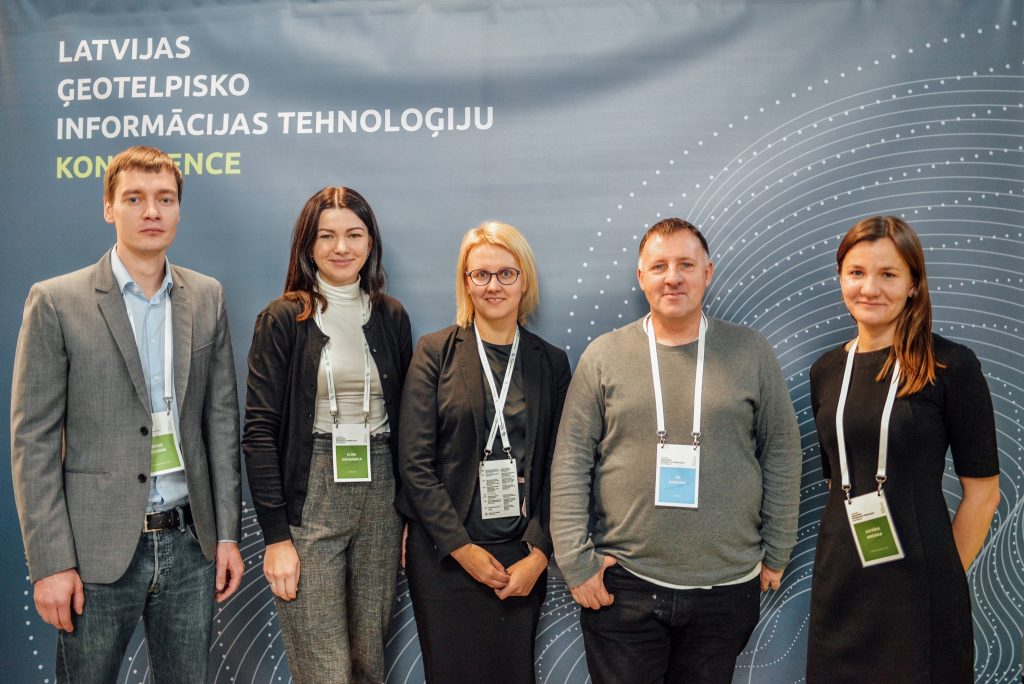 Team of the organizers together with Geospatial Technologist of Google Ed Parsons. Photo: Ginta Zīverte
More information about the conference is available on the website of the Latvia's GIS Association.