Lattelecom Riga Marathon 2017
15/05/2017
6% of Autentica employees took part in Lattelecom Riga Marathon 2017.
In 14th May Riga Marathon took place for the 27th time. Autentica supported employees who wanted to participate to beat the Lattelecom Riga Marathon's distances.
Autentica represented in Marathon, Half marathon and 10km distances. Particularly we are pleased for finished Marathon distance!
More information: Lattelecom Rīgas maratons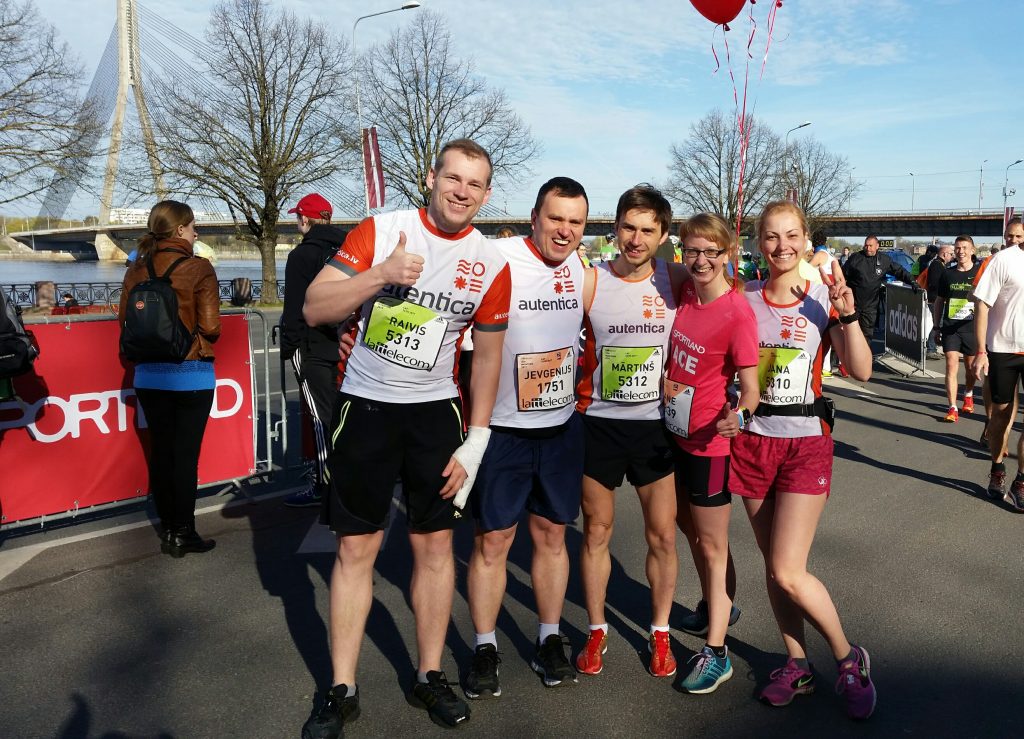 Photo moment from Zanes Vanagas collection including part of Autentica members.