Latvian Cyclists Unity Ride 2017
04/09/2017
September 3rd, 2017, the Autentica team participated in the Latvian Cyclists Unity Ride for the first time.
In order to popularize and promote cycling sports in Latvia and create a sense of popular unity promoting a healthy lifestyle, this year the 27th time of the "Latvian Cycling Rider" ride was held.
The competition was organized by  Igo Japiņa Sporta aģentūra, Latvian Mountain Bike Federation in co-operation with the Latvian Bicycling Federation. The venue was in Sigulda, where the start and finish were organized at Spieku Square.
Participants had the opportunity to register on 4 different distances: Sports (84 km), MTB (49 km), Public ride (36 km) or Retro Bike tour (44 km).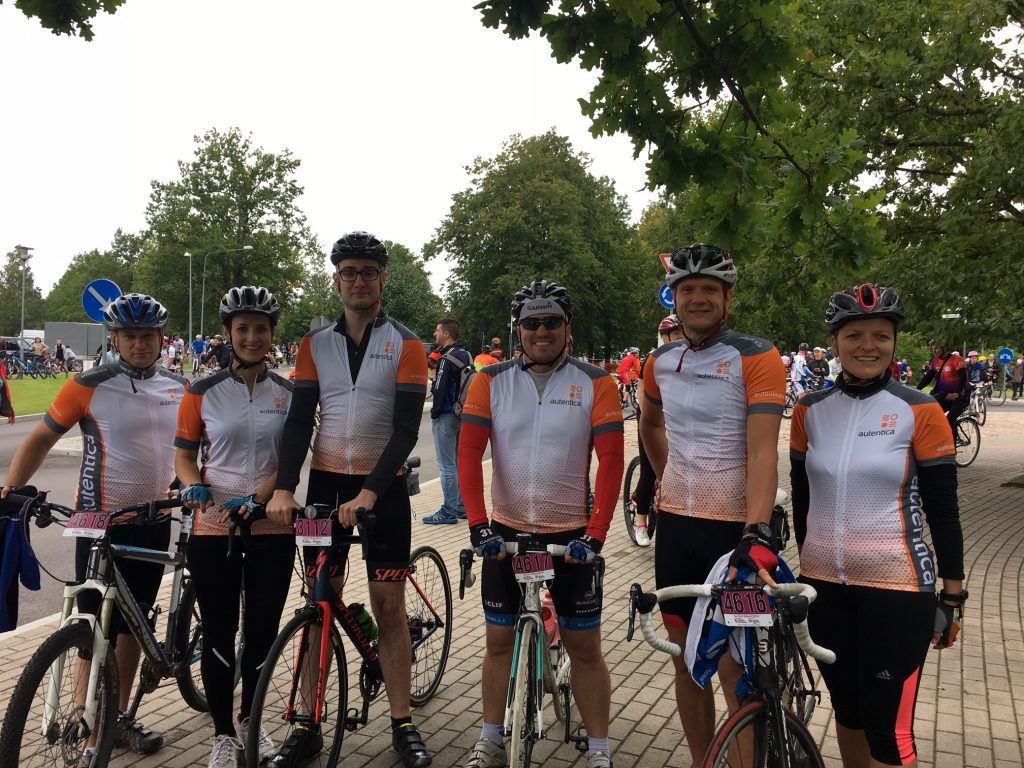 This year, 7 people joined the "Latvian Cyclists Unity Ride 2017" from the Autentica for the Public distance.
In the distance of 143 teams that finished at least four members, the Autentica team ranked 83rd. Fans AP-Print, Velo+ and RRS Purvciems won the first three places.
Thanks to colleagues for the endurance and a great finish!