Open Data hackathon
09/12/2014
On 12.06.2014 open data hackathon organized by Open Data Latvia initiative community took place in the office of SIA Autentica.
The goal of Open Data Latvia initiative community is to retrieve, analyse and visualize publicly available data of government institutions, making them more comprehensible and more convenient for analysis of various correlations. Occasionally community is organizing hackathons, where anyone, who is interested in open data and have ideas for projects, is invited to participate. At the beginning of hackathon projects are selected to work on during the day. For those projects publicly available information is collected from websites of public sector institutions, then it is processed and transformed into formats that are easier to handle. The final stage is the consolidation of information obtained and visualization, thus making it much easier to analyse in different ways.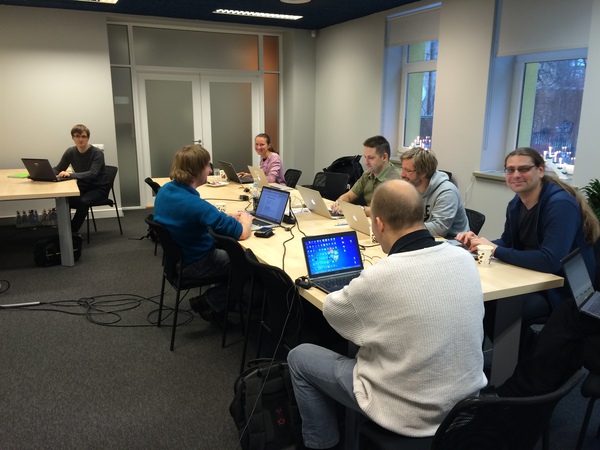 During the hackathon held on 06.12.2014 and attended by our colleague Jānis Baiža, time was dedicated to education domain: analysis of different exam results retrieved from available statistics of the National Centre for Education, as well as collection and visualization of data of different educational institutions.
More information about Open Data Latvia initiative community and activities.
Registration to the next hackathons.