RTU Career Day 2015
01/05/2015
On 30.04.2015 our company was represented in RTU Career Day 2015 organized by Riga Technical University Career Center.
RTU Career Day is an event organized annually since 2004 by Career Centre of Riga Technical University. This is a day when students can meet representatives from different companies in the exhibition centre and find a job or a place for internship, as well as get information about particular employers. Various workshops are held during this day, for example, how to write a CV, cover letter and how to prepare for a job interview.
More than 110 companies were represented in Career Day this year. Students had the opportunity to meet with their potential employers to find out what requirements they have to meet in order to become an employee, what growth opportunities are offered by the company, if the company is offering internship and other questions.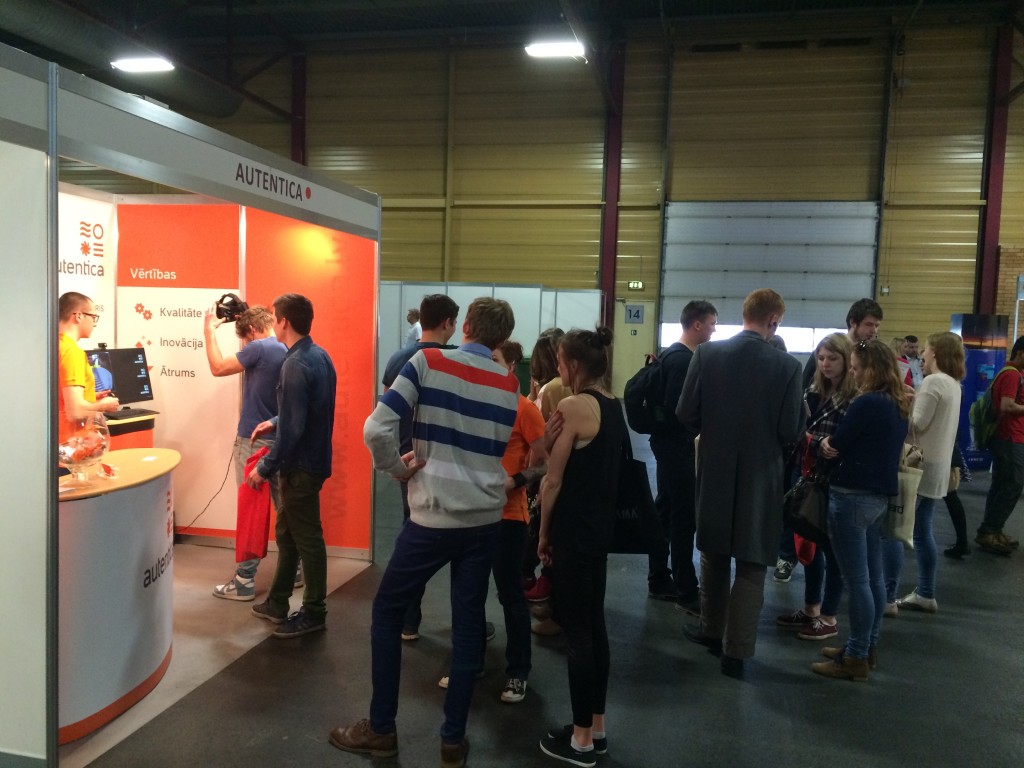 We not only introduced students to our company, but also gave them the opportunity to try Oculus Rift virtual reality glasses, which are used by Autentica employees to relax from daily tasks.