Visiting the animal shelter "Labās mājas"
02/10/2023
The last working day afternoon of September the volunteers of "Autentica" spent at the animal shelter "Labās mājas".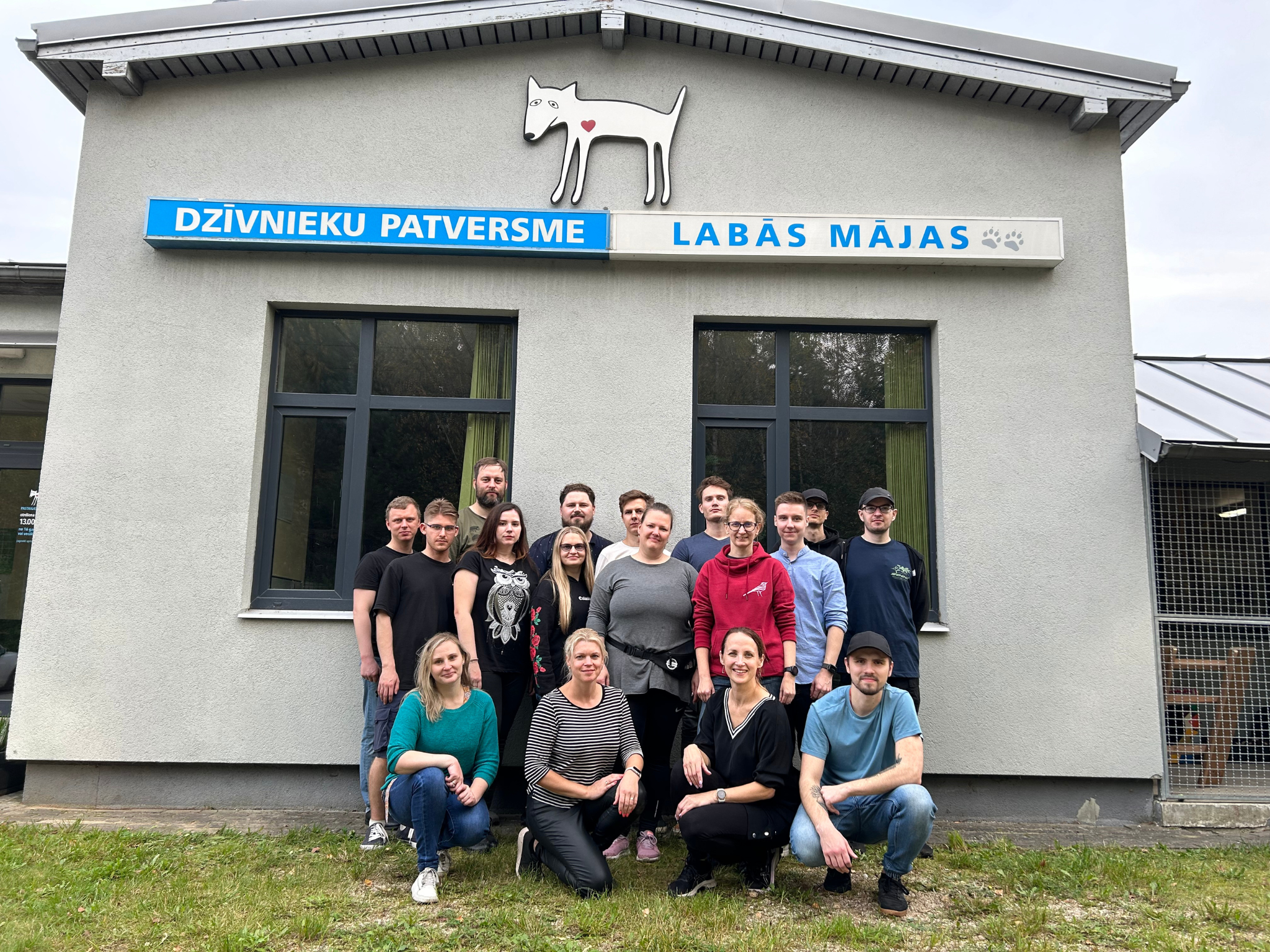 Previously, "Autentica" had supported animal shelters with donations, but this was the first time when employees went to the shelter to help with daily work.
At the beginning employees were introduced to the shelter, then boys were involved in carrying pellets, filling potholes and carrying branches, while the girls brightened up the area by weeding, cutting bushes and cleaning the paths of the shelter.
At the end, of course, the most awaited event of the day was the opportunity to take the dogs for a walk and to visit shelter kittens.