PL/SQL DEVELOPER
05/11/2023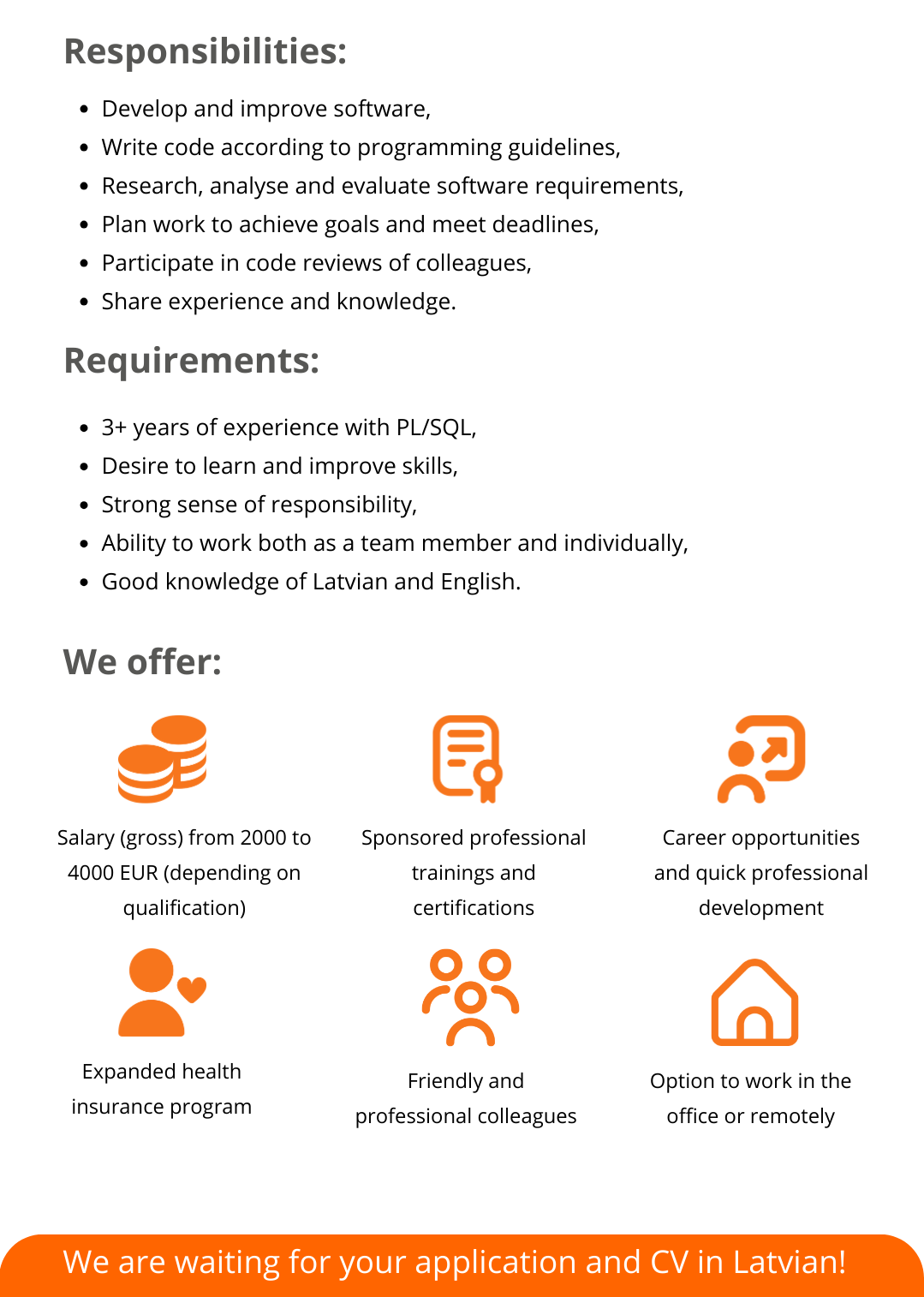 Terms and Conditions for Personal data processing
Submitted personal data and information about the candidate will be stored for one year so we can evaluate the candidate for current vacancies and those that will appear during the next year.
Personal data will be available for Autentica employees who will be involved in recruitment process.
The data subject has the right to ask for the deletion of all information about him at any time without judging his motives. Request for deletion send to info@autentica.lv.